Good Morning to you!
Apparently today is National Cheesecake Day. I don't know about you but I love Cheesecake! I absolutely love it!  My favorite cheesecake is Red Velvet Cheese cake from Junior's in Brooklyn, New York.  I also have been known to make really good Brownie Caramel Cheesecake.  I found this Brownie Caramel Cheesecake recipe on-line at Allrecipes.com. This is the exact one I use and it's really easy to make!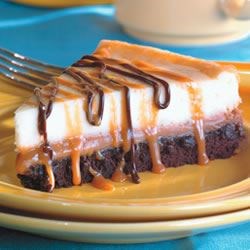 Do you have any really great cheesecake recipes?  Please share! Happy Monday!
XOXO,
April